In light of changing customer expectations and an ever-shifting global landscape, companies must continuously evaluate how to maintain their market share while engaging in strategic, proactive innovation. From sketching ideas on a drawing board to building a physical product, designing its packaging, and automating production, Fresh's end-to-end team equips product companies to succeed at every stage.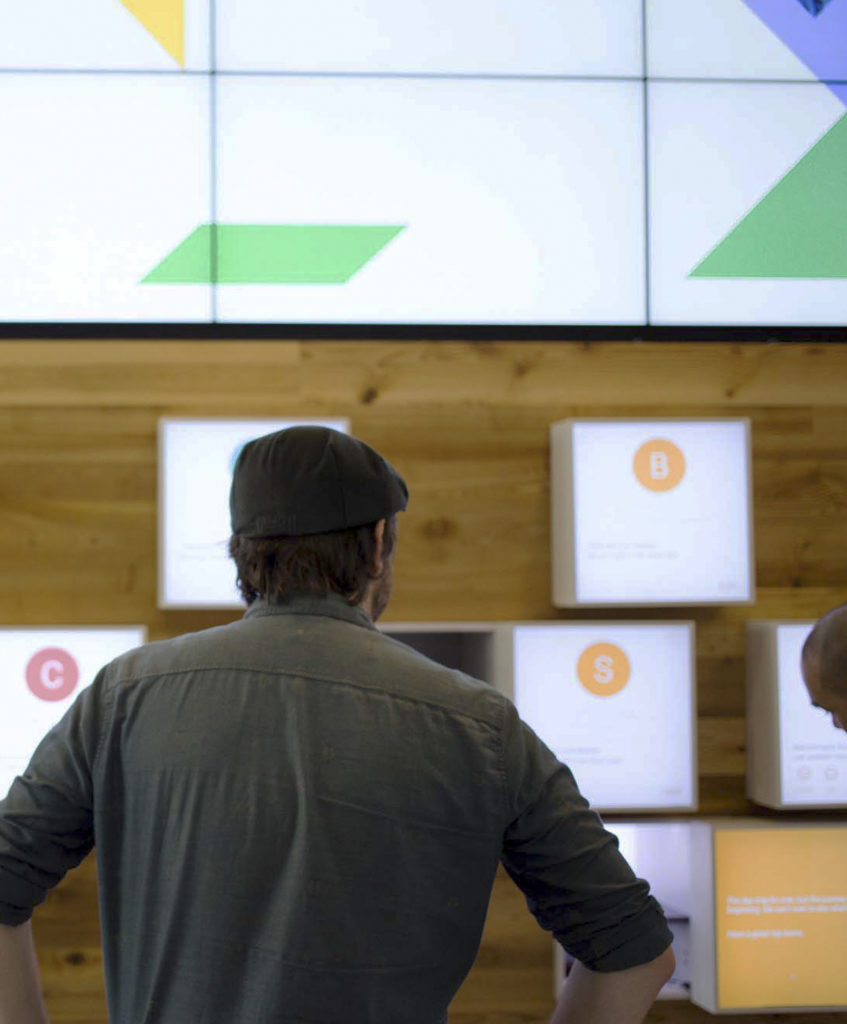 Accelerating your path to value
Customers expect not only the near-immediate availability of products but also a commitment from product companies to provide that immediacy in a conscious, ethical way. For companies that haven't started preparing to meet the demand—or organizations already on the journey—Fresh provides assistance where you need it.
Explore direct-to-consumer platforms, product innovation, digital marketing, and analytics tools

Drive toward ESG goals with intelligently designed products while ensuring the well-being of your business

Leverage data for ongoing operational and supply chain optimization
Automate and optimize with consumer value at top of mind
In a world that sometimes changes overnight, it's vital to stay ahead of what your customers need and understand how that could change. Market research, contextual inquiry, user interviews, and other modes of investigation are vital, as is adjusting your processes and workflows to meet consumer demand.
We can help you optimize and automate where you need it most. Investing in technology to engage, personalize, predict, and adapt to changing consumer contexts is vital, but doing so in a way that preserves consumer trust is imperative.
Fresh helps you adapt to rapidly changing customer needs while maintaining the foundations and trustworthiness of your brand.
The product industry subsets we serve
The Fresh team has delivered solutions to an array of companies across numerous industry subsets. Below is a survey of our work with some of the world's best companies.
---
---
Food & Beverage
We helped MOD Pizza grow their website traffic from 75K to over 1 million monthly visitors and helped them promote their massive national reach.
Consumer Packaged Goods
Our team helped Krusteaz innovate and modernize their digital experience while maintaining the loyalty of their customers and their historical credibility
Retail
Fresh strategists assisted Adidas with user-centric design, using extensive research and content strategy to reach an evolving customer base more effectively
Convenience
Fresh designers and developers conducted field research to help Harbor Wholesale create an all-inclusive digital platform for convenience store management
Entertainment
Our team used visual displays, computer vision, gantries, and magnetic controls to build a market-ready artificially intelligent air hockey table in collaboration with Microsoft.
Travel
We worked with NEC to create a frictionless, biometrics-enabled experience to expedite air travel, from check-in to duty-free purchases, rentals, wayfinding, and much more.
Hospitality
We helped Tentrr move from Series A into scale with a product that allows users to customize their camping experience.
Sports
We worked with Team Nation to create a web app that revolutionizes the way teams learn, gamifying learning, film study, and playbooks memorization.
Medical
During the COVID-19 crisis, we created Worldwide Ventilator, a low-cost, open-source device that responds seamlessly to assisted and automatic breathing.